Adult Summer Camp Staff
Joel Paul Reisig, director – Joel@CampForeverFun.com

I just simply believe that life should be forever fun. I sat down and thought about when I was happiest. I've done a lot of things in my life. I've backpacked the world, worked as a professional cowboy in Colorado, wrestled an alligator, toured as a standup comedian, boxed in the Golden Gloves, rode a few bulls, raced a dog sled ninety miles across Michigan's Upper Peninsula, I drove in a Labor Day demolition derby.   I own an independent film studio; we produce movies for Walmart and cable TV. I like my job, and I love all of the adventures that I've been on, but the happiest time of my life was summer camp. I may not be fourteen anymore, but there's no reason why I can't go to summer camp again. I hope you'll come with me.
Laura Henderson, assistant director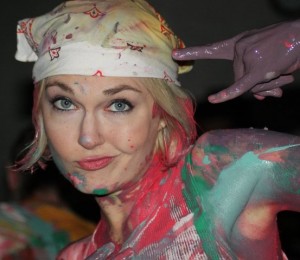 Skydiving, bungee jumping, shark diving, filming a movie in Italy, producing, directing, acting, modeling and more reflect Laura's motto to make every today the best day of your life.  No stranger to adventure; ask her about living in Korea for two years, backpacking solo around Malaysia, Singapore, Laos, Myanmar, Taiwan, China, Japan, South Korea, North Korea, Philippines and Thailand. Sleeping in a Malaysian mobster's bed next to his wife while he slept on a wicker sofa in the same room, with their four children sleeping on the floor of the living room? True story.  Anything is possible, and there's some wild stuff out there.  Other favorites include crossing Russia on the Tran Siberian railway, hiking Mt. Sinai, and meeting a Nobel Peace prize winner in Israel. Laura owns a theatre company in Kalamazoo, Michigan, runs a non-profit, works as a freelance photographer, and occasionally adds to her modeling portfolio.  Although a part-time pastime, Laura is a gold medal winning model and who has been displayed in in over 50 countries.  Laura is excited to create memories with campers proving that life really can be forever fun.
Dan Hesse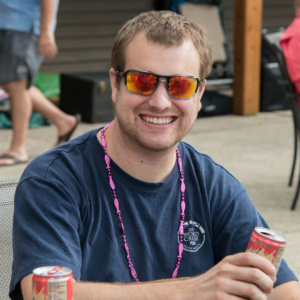 Dan has been fortunate enough to travel many distant places around the world.  In alphabetical order, he's been to American Samoa, Australia, Bahrain, Costa Rica, China, Columbia, Croatia, Egypt, Fiji, Guam, India, Italy, Japan, Jordan, New Zealand, Nicaragua, Oman, Singapore, Slovenia, Thailand, Vietnam, as well as many places in the Caribbean. The highlights of his travels include seeing the Pyramids, off-roading in the Dubai desert, and diving at the Great Barrier Reef. He loves outdoor activities, as well as stories by the fire. He also recently received his Bachelor's degree in Web Design & Development from Davenport University.
Kristen Ryda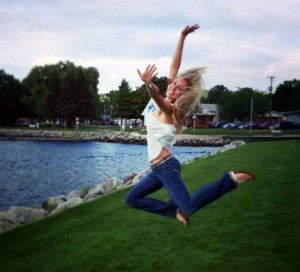 Kristen is a Michigan native who spent 17 years at a summer camp. She started as a camper and worked her way up the ranks all the way from counselor to program director.   Outside of camp, she enjoys horseback riding, acting and dance.  Kristen worked for 105.1 Detroit Sports as a Knockout Girl in their promotions department.  She has also worked on several movies, including Horse Camp, Crowning Jules and Horse Dancer.   Kristen has ridden a bull, gone skydiving and plans on scuba diving in the future.
Cort Johns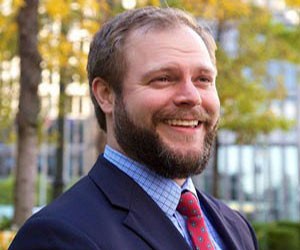 Cort is an avid sleep away camp enthusiast with some impressive history of attendance at Ohiyesa, Mon-go-tah-see, and Wolverine; as well as too many lacrosse camps to list. His passion is storytelling through film; he has collaborated with camp director Joel Reisig on several projects. Cort completed his law school degree in Detroit and was able to make that a fun experience. Prior to that he studied anthropology at Western Michigan University. Cort has coached lacrosse at all levels (other than professional). He is looking forward to camp and is eager to make it a life-affirming experience for all attendees.

Kristin Mellian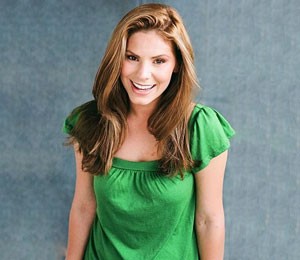 Along with occasionally looking like Sandra Bullock in photos, Kristin is always up for cheesy camp fun and memories to boot!  Her background includes some boring stuff- like, ya' know, a Bachelor's and Master's degree, but she has also traveled the world acting in theatre, film and tv and performing on cruise lines.  She is pretty sure that she can telepathically communicate with her cats…who are writing this bio for her- because she's just THAT good!!  Kristin lives in LA, but is excited to return to her home state of Michigan for adult summer camp.  She is on the lookout for the perfect Onesie for camp – a search she is taking very seriously.